5:02 pm
[szczur_system]

Does anyone know where we may find (or can you send it to us) a recording of Charlotte Church singing, "In Hebrid Seas" (from, "I'll Be There"). Thank you very much :)
szczur.system@gmail.com
9:46 pm
[szczur_system]

YoungOpera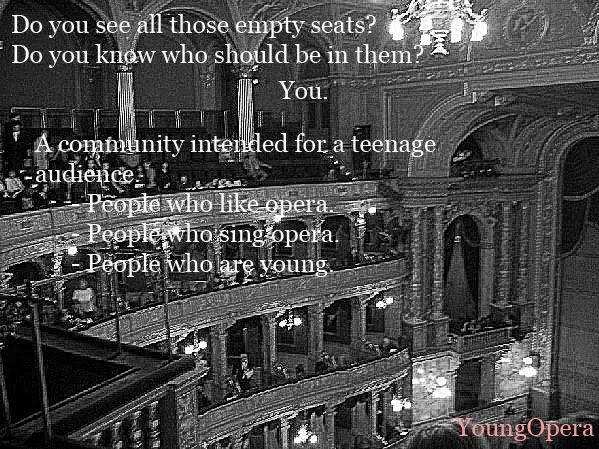 youngopera
youngopera
youngopera
The new home for young people interested in Opera. The new home for
us
.
5:09 pm
[lucky_panda]


Check out
angel_charlotte
12:39 pm
[krsmyhunnylover]
Just joined up with this community......
Hello, I'm David and I'm a 23 year old poet who was inspired by dear Charlotte to take up voice lessons, if you don't know who I am, I also like "Star Trek" with it's Federation starships mainly, the "Akira-class starship" and I'm fluent in 4 other languages other than English. I am an expert on three international air forces and jet fighter planes along with world history.
So, you can check me out at my livejournal sometime.
From David.
Current Mood:
excited